Painted Rocks
Pictograph Site
(Yaudanchi Yokuts of the Tule River Indian Reservation)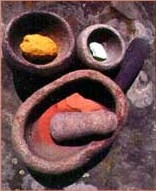 The Painted Rocks pictograph site is located on the Tule River Indian Reservation, which is in the southern Sierra Nevada foothills just a few miles east of the city Porterville. The Tule River Tribe that lives on the reservation is made up of people whose Native American ancestry is a mix of Yokut (Yowlumne and Wukchumnis), Monache (Mono) and Tubatulabal. However, the pictographs predate the creation of the reservation, and were most likely the work of either Wukchumnis Yokuts or Monache. The paper below, which is from the website of the Tule River Tribe, provides some addiitonal information.

Pictograph Images from the Tule River Indian Reservation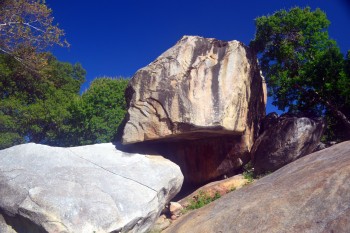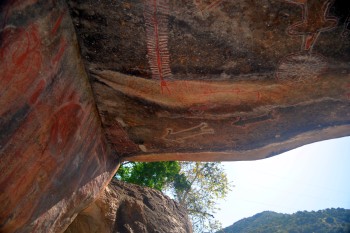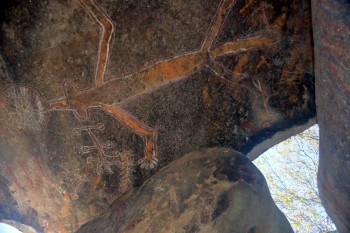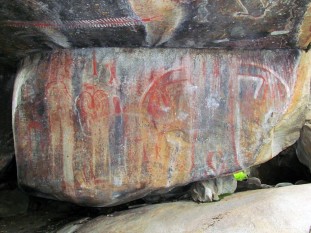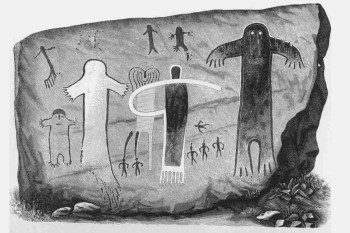 The lower left photo shows the pictograph panel at the Painted Rocks shelter on the Reservation.
The lower right photo shows Mallory's (1893) representation of the panel. Many believe that
the hairy man on the far right side of the panel is the mythical "Bigfoot".
| | |
| --- | --- |
| | Copyright &copy 1998- - Southern Sierra High Adventure Team |